Welcome to NanoDecoder's website!
NanoDecoder is a spinoff from the EPFL with a strong focus on scientific excellence and advancing nanopore sensing technology for deep social problems. Our team is impact-driven and believes in the importance of technology for a more sustainable and ethical future. With the help of the EPFL ecosystem, NanoDecoder obtained the financial support of the Enable and Ignition grants to develop the first prototype as well as the coaching support of Blaze Accelerator for business development.
NanoDecoder has a strong scientific team with multidisciplinary backgrounds in nanopore technology, protein engineering, machine learning, molecular diagnosis, microfluidic engineering, and electrical engineering. We build effective technical platforms integrating nanopore sensing technology for portable, highly parallelized, cheap, and fast molecular sensing devices.
Anti-Counterfeiting systems
Traditional packaging systems based on optics and visual recognition can no longer meet the requirements of the global market for product anti-counterfeiting, tracking, and anti-theft. Moreover, supply chain transparency is key to stay flexible in a volatile and uncertain business environment.
Attaching molecular tags to product and using nanopore technology as an authentication method.
A portable, secure, fast and easy authentication device incorporating our invisible molecular tag for anti-counterfeiting.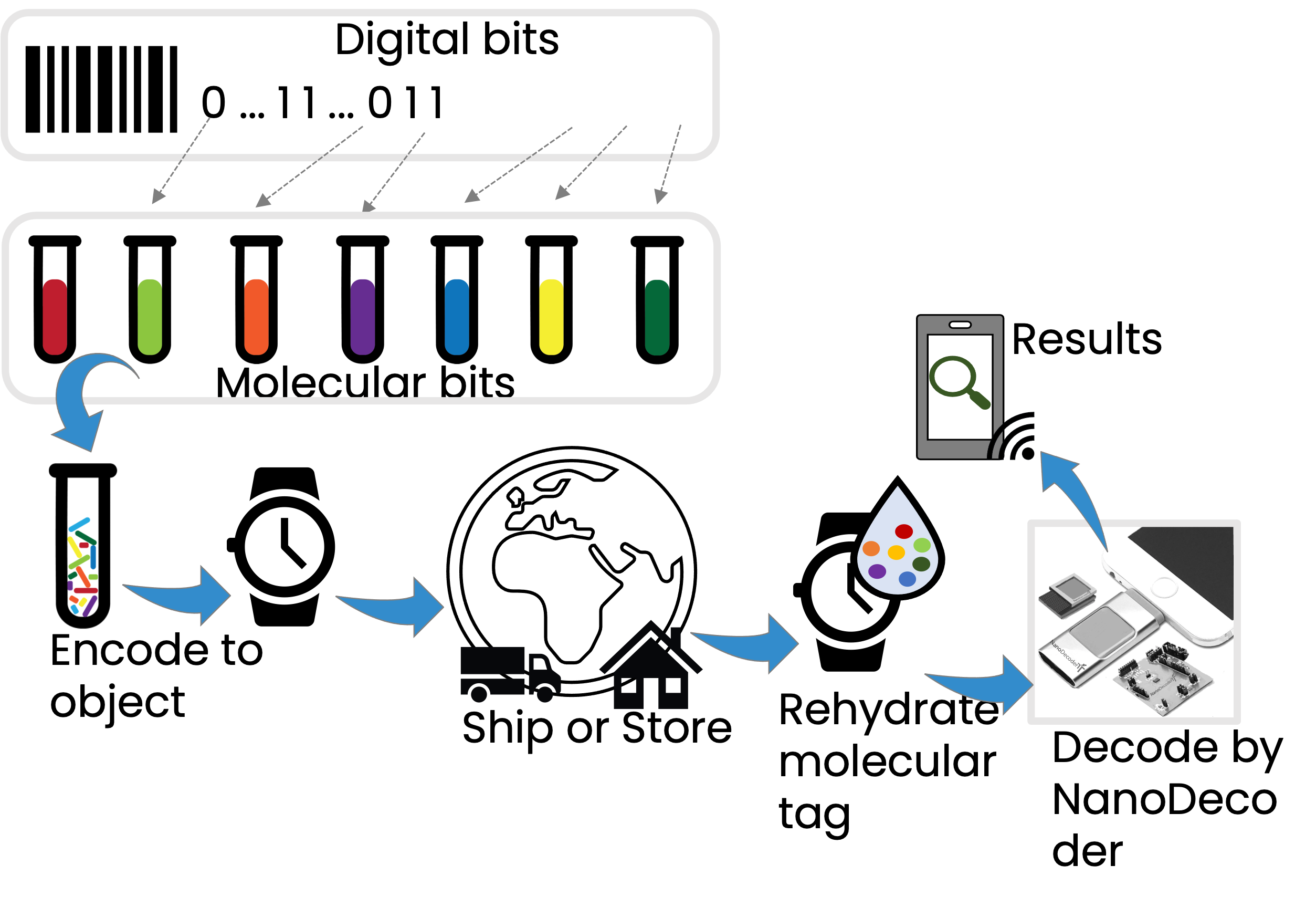 Neurodegenerative diseases lack of effective and reliable early-stage diagnosis.
Using nanopore coupled with machine learning as a diagnostics device.
A one-for-all device for versatile targets of interest using ultra-sensitive & accurate single-molecule detection. The device is not technically demanding, high throughput and affordable and allow disease diagnosis & prediction based on reliable machine learning.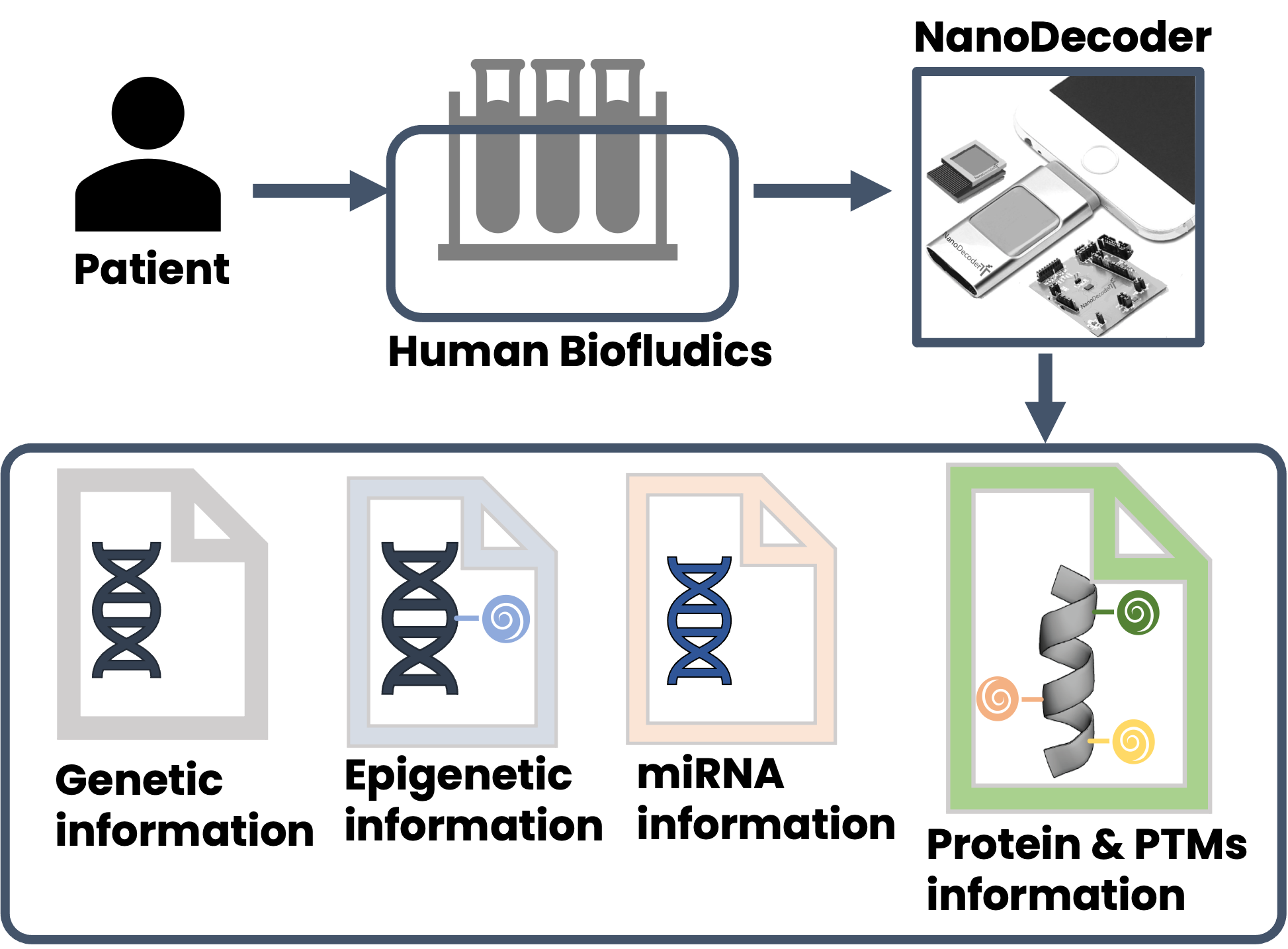 NanoDecoder was accepted in the swiss chapter of IMAGINE IF! to focus on its disease diagnostics opportunity. We will now start the 1-1 mentoring phase and get the chance to participate in exclusive workshops and networking events. More information can be found here:...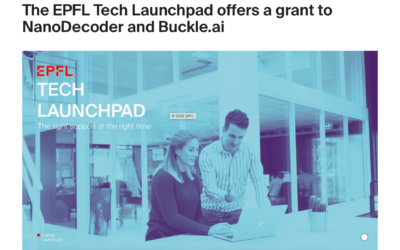 The whole team of NanoDecoder is thrilled to announce that we have been awarded the Ignition Grant by the EPFL Tech Launchpad of an amount of 30'000 CHF. This non-dilutive funding will be used by NanoDecoder to further develop the prototype of nanopore sensing...

Contact us for more information