Simple & Fast solution for DNA sequencing in anti-counterfeiting use.
Nanopore sensing technology
Sensitivity
Single-molecular level
Versatality
Work for diverse types of samples, e.g. DNA, RNA, Peptide, Polymer, Proteins and etc.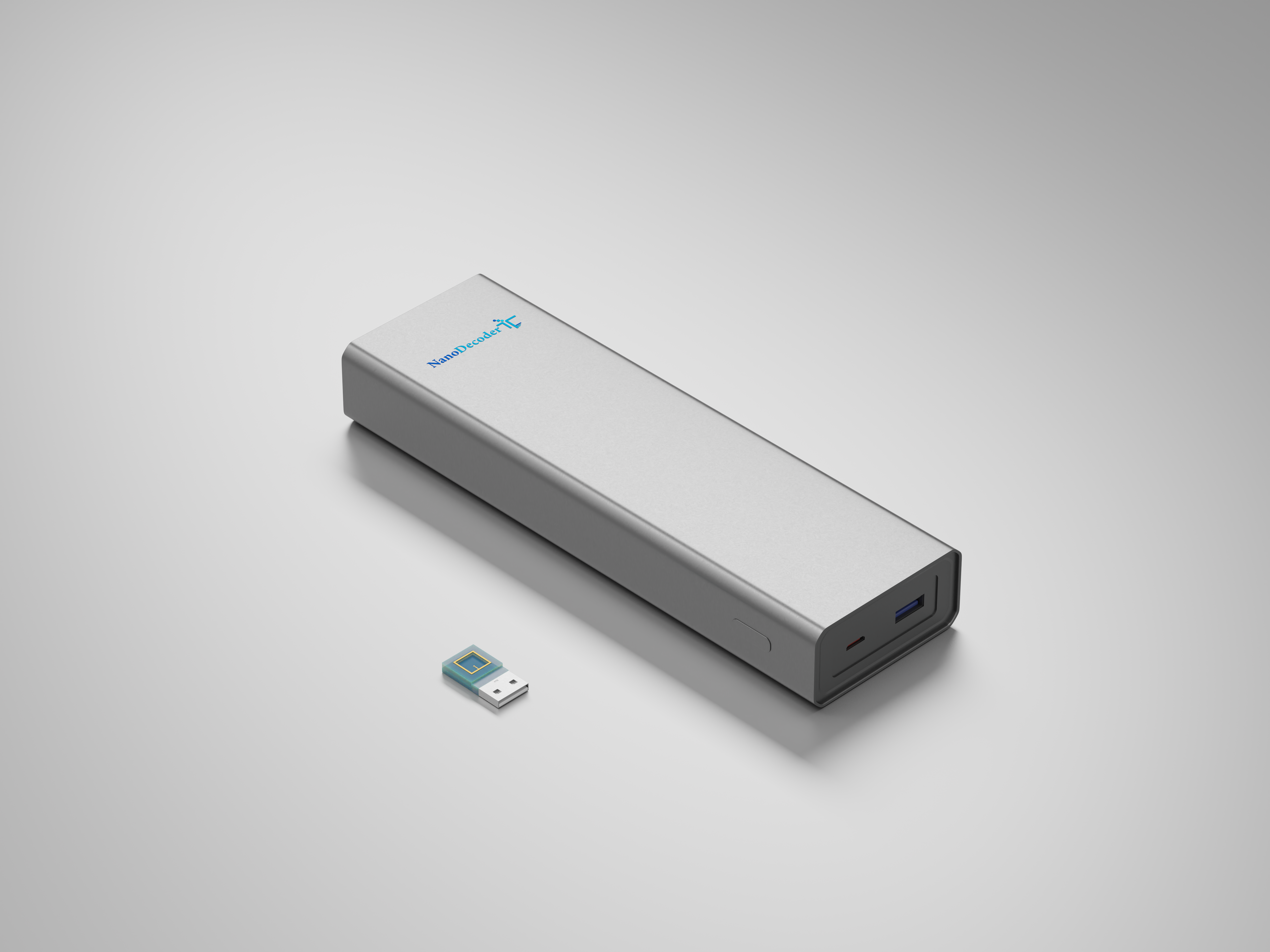 NanoReader device is an ultra-ensitivitive Picoampere to Femtoampere measurement workstation which connect to laptop or other mobile device via USB C. It is portable and provides robust and stable nanopore measurement for any DNA samples.
NanoCassette chip is an integrated microfluidic chip equipping with pre-made stable lipid-bilayer membrane and our nanopore sensor to serve as the immediate ready-to-use counterpart with our NanoReader.
NanoDecoder device can be used in many applications. Our first targeted market is to help anti-counterfeiting companies to solve their bottle-neck problem due to the long (Hours to Days) and delayed (Not real-time) DNA detection, by providing an on-site, real-time and easy-to-use DNA sequencing device.
Portable
Size: 27 cm*10 cm*5 cm
Weight: ~700 g
Real-time
Visulize results via laptop or mobile phone
Sequence DNA in minutes
Easy-to-use
Designed for non-expert
Easy operation & instant data analysis
Applications of NanoDecoder device
Sequencing DNA tags used for textile tracing & tracking
Sequencing customized DNA used for artwork protection
Sequencing DNA for food authentication